2020 Acura RDX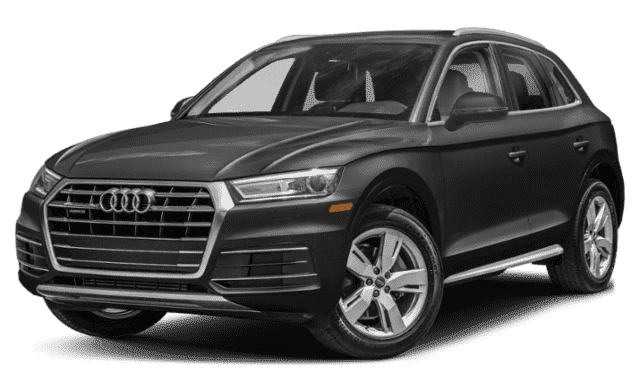 2020 Audi Q5
2020 Acura RDX vs. 2020 Audi Q5
Turbocharged 2.0L 4-cylinder
2.0-liter TFSI® 4-cylinder
The 2020 Acura RDX has made its long-anticipated arrival, and as in years past, one of its primary challengers is the 2020 Audi Q5. If you are in the Medford area and looking to upgrade your SUV, comparing the Acura RDX vs. Audi Q5 is an absolute must–and Acura Turnersville can help. Keep reading to see how they measure up in all the areas that matter to our neighbors.
Pricing and Value: RDX vs. Q5
The 2020 Acura RDX starts at $37,800 MSRP*, while the 2020 Audi Q5 starts at $43,300 MSRP.
Although the 2020 Acura RDX has not yet been evaluated for reliability by J.D. Power, the similar 2019 model received an above-average score of four out of five. The 2020 Audi Q5 only received three points out of five.
Both models include a long-lasting limited basic warranty, but only the RDX also comes with a six-year/70,000-mile powertrain warranty.
Power and Practicality: RDX vs. Q5
Engine Power and Torque: Although it's more affordable, the RDX delivers a more satisfying drive from the start. You'll enjoy 272 hp and 280 lb-ft of torque, compared to 248 hp and 273 lb-ft of torque with the Q5.
Fuel Economy: Drivers near Cherry Hill might expect the powerful RDX to be less efficient than the Audi Q5, but that's not the case here. Both models offer up to 22 mpg city and 28 mpg highway** when properly equipped.
Already from this vantage point, you can see that the 2020 RDX is the more practical option for daily driving. With 29.5 cubic feet of cargo space behind the rear row, and up to 58.9 cubic feet with the rear seats folded, it also has what it takes to handle your toughest jobs. The Q5 only offers 25.1 cubic feet and 53.1 cubic feet in each position.  Check out the 2020 Acura RDX towing capacity to find out what else this compact SUV can do!
Learn More About the Acura RDX at Acura Turnersville
If you like what you've seen in this 2020 Acura RDX vs. Audi Q5 comparison, we're sure that you'll find even more to love when you get behind the wheel. Check out our new Acura RDX inventory! Then, visit our dealership near Cherry Hill to find out how you feel in the driver's seat.
Interested in other popular luxury match-ups? Compare the Acura MDX vs. INFINITI QX60 or Acura RDX vs. MDX today, check out the Acura RDX interior, the Acura RDX Advance Package, or learn about the Acura RDX Technology Package.