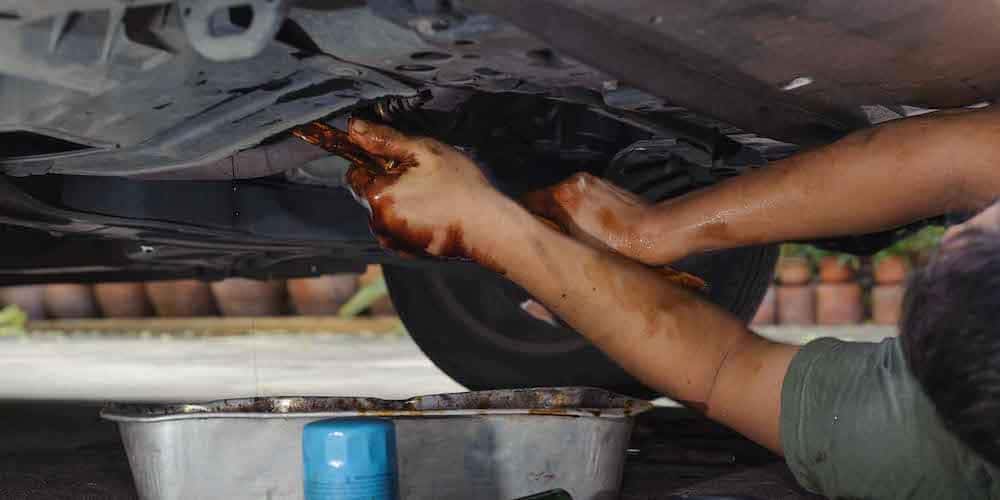 Improvements in automotive technology and engine oil have upped the recommended intervals for oil changes. While the old advice was to change your oil every 3,000 miles, today's vehicles can last anywhere from 5,000-10,000 miles between oil changes. Every model is different so it's important to check your owner's manual, as well as being aware of other possible maintenance needs.
Oil Change Frequency Guidelines
While you can expect to change your oil every 5,000-10,000 miles, additional factors could affect your frequency for maintenance. For example, if you regularly engage in off-roading, heavy towing, or racing, you could be putting extra strain on your vehicle, causing your oil to break down faster. Similarly, commercial use vehicles have different service schedules as well. When you don't change your oil regularly, it can lead to big problems down the road.
More Oil Change Tips
If you're unsure whether it's time to get an oil change near Cherry Hill, the service experts at Acura Turnersville have you covered. For questions, call our service center at (856) 317-6580, and consider the following oil change facts:
Infrequent drivers will still want to get an oil change at least twice a year. Oil breaks down over time regardless of use, so it's important to get it refreshed. Check your oil level on a monthly or bi-monthly basis to catch leaks and other problems.
Change your oil filter every time you change your oil. If you are into automotive DIY, get the parts you need at our cost-effective parts department.
Wondering whether to use synthetic vs. conventional oil? Check your owner's manual. Synthetic oil can cost more, but some vehicles require it.
How Often Should I Check My Oil Level?
Maple Shade drivers should check their oil once a month to ensure the appearance hasn't changed and that there aren't any leaks. Oil is the lifeblood of your vehicle, and staying up on its quality will save you from preventable, costly repairs in the future. Make sure your levels don't get too low, and that your oil is free of any metal particles.
Oil Change in Turnersville
Schedule a service appointment with the maintenance experts at Acura Turnersville, and drive with total confidence for every trip through Sewell. We can help you with oil changes, tire rotations, cabin air filter replacement, and more. We offer great prices and a variety of service specials to make your visit as affordable as possible!
More Service Tips From Acura Turnersville
More from Acura Turnersville
It's easy to see why more and more drivers are trading up for the 2020 Acura MDX, but which models offer everything that you need for your Cherry Hill and Maple Shade drives? If you want to get more enjoyment out of every adventure, you'll need to know what each of the Acura MDX packages is bringing…

The 2020 Acura MDX towing capacity tops out at 5,000 pounds. In practical terms, this means you'll have no trouble towing a small trailer or boat on the roads of Maple Shade or Medford! Before you head out, find out how to reach your maximum capacities and explore the MDX towing features with Acura Turnersville. Learn More…

The 2020 Acura RDX towing capacity tops out at 1,500 pounds with the right equipment, and that means it's more than capable of handling life's bigger challenges. Although the RDX is perhaps best known for offering an invigorating, sporty performance for your Cherry Hill and Maple Shade drives, it comes with numerous standard and available features to…