How to Make Your Tires Last Longer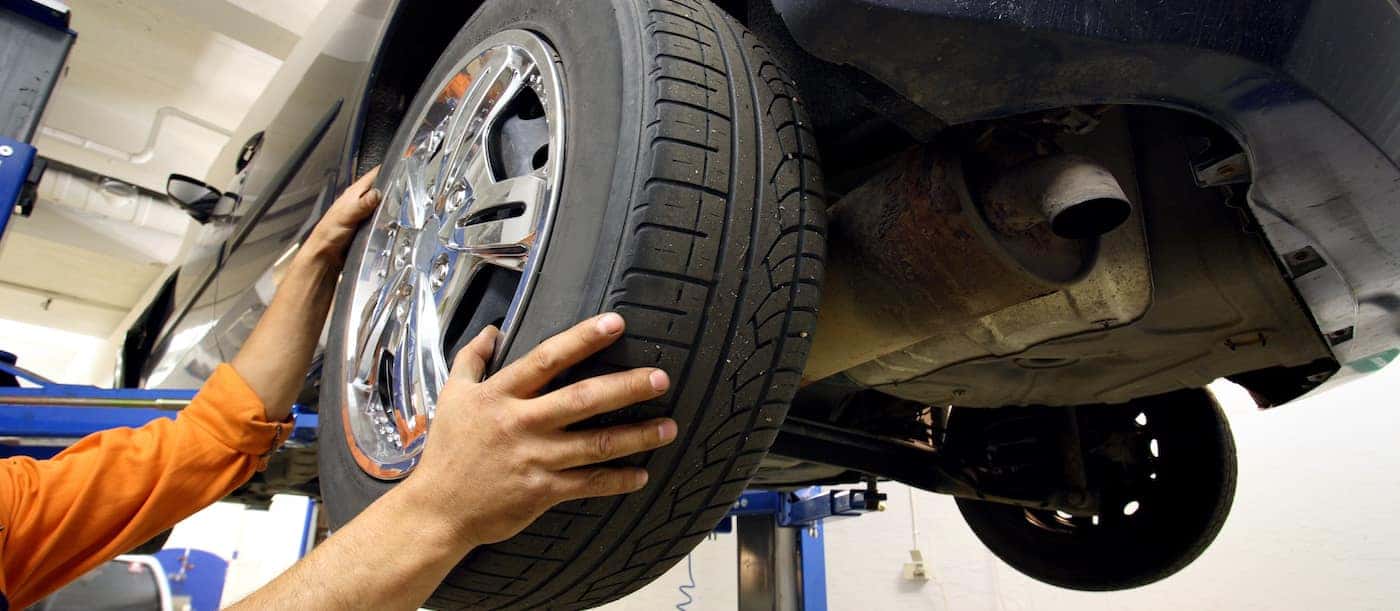 In order to have long-life tires you will need to keep them in good condition. Maple Shade drivers will have to be careful on rugged Medford roads and regularly check your tires. The Acura Turnersville service center in Turnersville is here to teach you how to make your tires last longer and how to keep your daily commutes safe. Learn more about how to have long life tires down below!
---
---
Regular Tire Maintenance
So, how can you have long life tires? Well, you will need to preserve your tires. This is not only essential but easy and can be done at the same time that you check your oil. Here's a list of tips for how to make your tires last longer:
Check your tire pressure monthly: A decrease in tire pressure can greatly affect the fuel economy and drivability of your Acura. Rule of thumb is to check more often during the winter and summer due to drastic temperature changes.
Have your alignment checked twice a year: Tires out of alignment will wear quicker, leading to poor performance. Misalignment can be dangerous, be sure to check it either every 6 months or if something feels off!
Rotate your tires every 5,000 miles: Long life tires can be ensured when you rotate them to avoid uneven wear.
Have your tires balanced: Balance your tires so the weight is distributed evenly across all tires. When you re-balance your tires, you are enhancing your tires' life and protecting others on those Cherry Hill roads.
Check your tire tread depth: Your tire treads wear naturally when you drive. Check your tire tread depth to make sure it doesn't fall below 2/32 of an inch. You want to make sure your tires are safe for any weather condition.
Rotate Your Tires at Acura Turnersville!
Now that you know how to make your tires last longer, you can practice these tips back at home. Feel free to contact us at Acura Turnersville if you ever get stuck rotating your tires at home, we're here to help!
Whether you have a new or used vehicle, our service tips and tricks are here to make your life easier.
Learn More with Acura Turnersville
If you're looking to upgrade to a new high-end crossover SUV for your Turnersville and Maple Shade drives, you want to ensure you have significant fuel savings, and that's why you're sure to appreciate the new 2023 Acura MDX mpg ratings. With a base 19 mpg city/25 mpg highway* rating, a powerful V6 engine, and many…

Don't sacrifice luxury for fuel efficiency. Get the best of both worlds with a 2023 Acura Integra! Get more information about the Acura Integra gas mileage with Acura Turnersville and learn about how you can save money at the gas pump. If you have additional questions, feel free to contact us and we'll make sure you…

A luxury SUV can make all the difference to your Cherry Hill and Maple Shade travels, and that's why you don't have to look any further than the new lineup of 2022 Acura RDX trims. With several different packages that offer their own performance specs and cabin amenities, our team will help you find the right match…